Notion covers are one of the best ways to personalize your pages and templates and beautify them in general. I like that, Notion gives you the ability to automatically get images from Unsplash and I used it almost all the time. but, I wanted something more special!
So, I tried designing covers for my pages with Canva. I really like how they turned out. Here's what my "Travel" page looks for example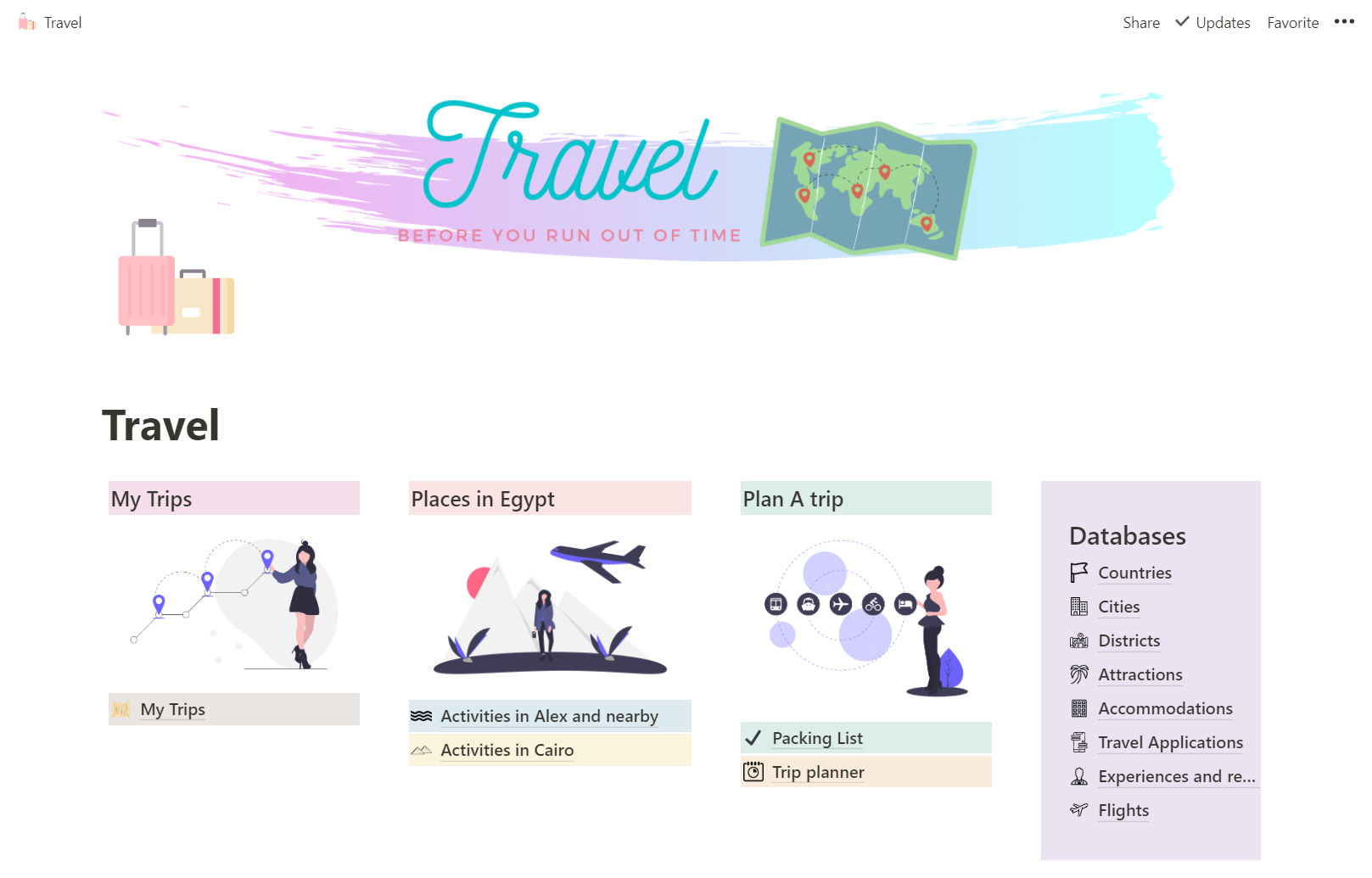 So, I'm sharing my Notion covers with you. I even designed a few more that I thought might be useful to some.
Download All Covers
Here's a list of the covers I designed.
Home
2.Dashboard
Inbox
personal
Diary
Ideas
Growth
Finance
Job applications
projects
Class Notes
Events
Calendar
Planner
Habit tracker
Task
Travel
Food
books
Movies
Feel free to suggest more covers in the comments. Or, go ahead and design your own! It's super easy. and, super satisfying!
Update: More covers are now available here and here. So, check them out