Add this widget to Notion
You can simply copy the embed link above and paste it in your Notion page and click "Create Embed".
However, I recommend you follow this tutorial and create your own link. This way you can customize your widget and make sure that you'll still have it even if I changed it or deleted it.
Customize It!
If you decided that you want to create your own version of this widget and you want to customize it a bit here's a tip about how to change this purple color:
Find the HEX code of the new color you want from here
In the source code find and replace all the occurrences of this string "#9b59b6" with your new color code
Also, find and replace this string "a57cb6" with the HEX code of a slightly lighter color from your new one.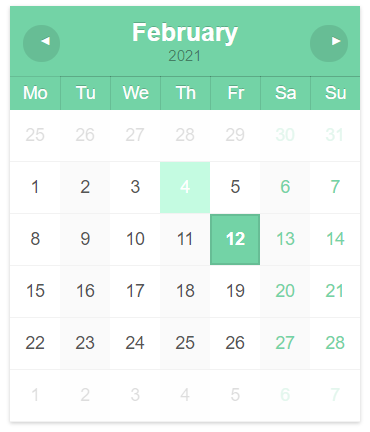 Here's who it looks using these two codes #73D3A6, #C4FBE1
Widget In Use
This is how this widget looks in my home page